Marybeth,
Hi how are you doing? I have been here about 4 weeks now and so far it is a lot quieter and slower than at Balad. Now downtown is a very different story, it is a real war zone down there and we are about 11 miles from there, we still get a few rockets everyonce and a while but not as bad as last year.
My address:
SMSgt Anthony Smith
447th ECES/Fire Department
APO, AE 09321

Take care
Tony
Congratulations to Tony Smith for being awarded the Bronze Star for his service in Iraq!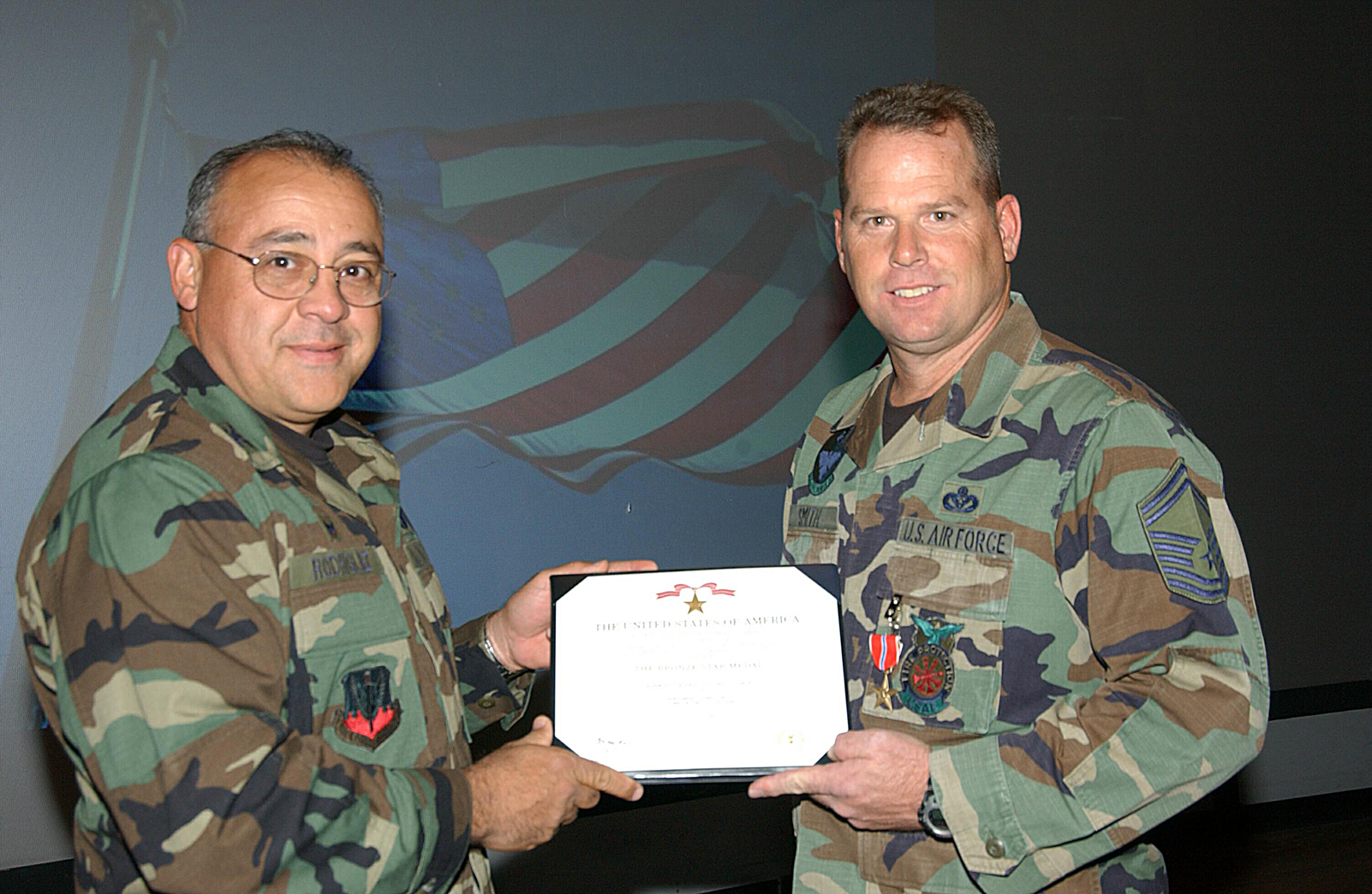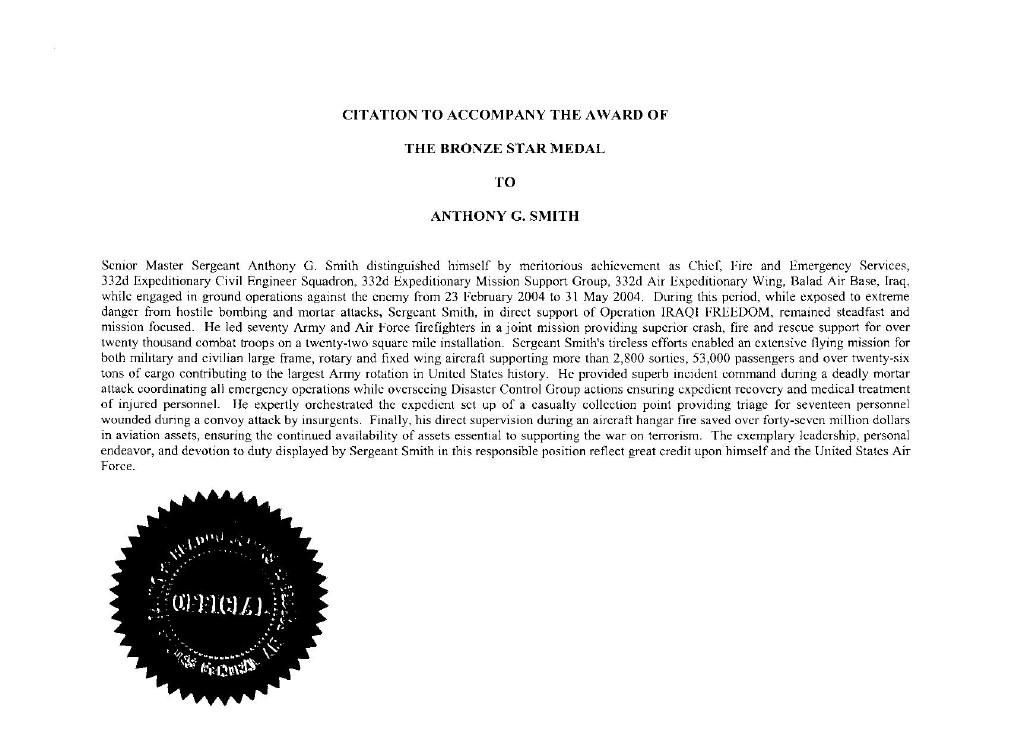 Citation text:
CITATION TO ACCOMPANY THE AWARD OF
THE BRONZE STAR MEDAL
TO
ANTHONY G. SMITH
Senior Master Sergeant Anthony G. Smith distinguished himself by meritorious achievement as Chief, Fire and Emergency Services, 332d Expeditionary Civil Engineer Squadron, 332d Expeditionary Mission Support Group, 332d Air Expeditionary Wing, Balad Air Base, Iraq, while engaged in ground operations against the enemy from 23 February 2004 to 31 May 2004. During this period, while exposed to extreme danger from hostile bombing and mortar attacks, Sergeant Smith, in direct support of Operation IRAQI FREEDOM, remained steadfast and mission focused. He led seventy Army and Air Force firefighters in a joint mission providing superior crash, fire and rescue support for over twenty thousand combat troops on a twenty-two square mile installation. Sergeant Smith's tireless efforts enabled an extensive flying mission for both military and civilian large frame, rotary and fixed wing aircraft supporting more than 2,800 sorties, 53,000 passengers, and over twenty-six tons of cargo contributing to the largest Army rotation in United States history. He provided superb incident command during a deadly mortar attack coordinating all emergency operations while overseeing Disaster Control Group actions ensuring expedient recovery and medical treatment of injured personnel. He expertly orchestrated the expedient set up of a casualty collection point providing triage for seventeen personnel wounded during a convoy attack by insurgents. Finally, his direct supervision during an aircraft hangar fire saved over forty-seven million dollars in aviation assets, ensuring the continued availability of assets essential to supporting the war on terrorism. The exemplary leadership, personal endeavor, and devotion to duty displayed by Sergeant Smith in this responsible position reflect great credit upon himself and the United States Air Force.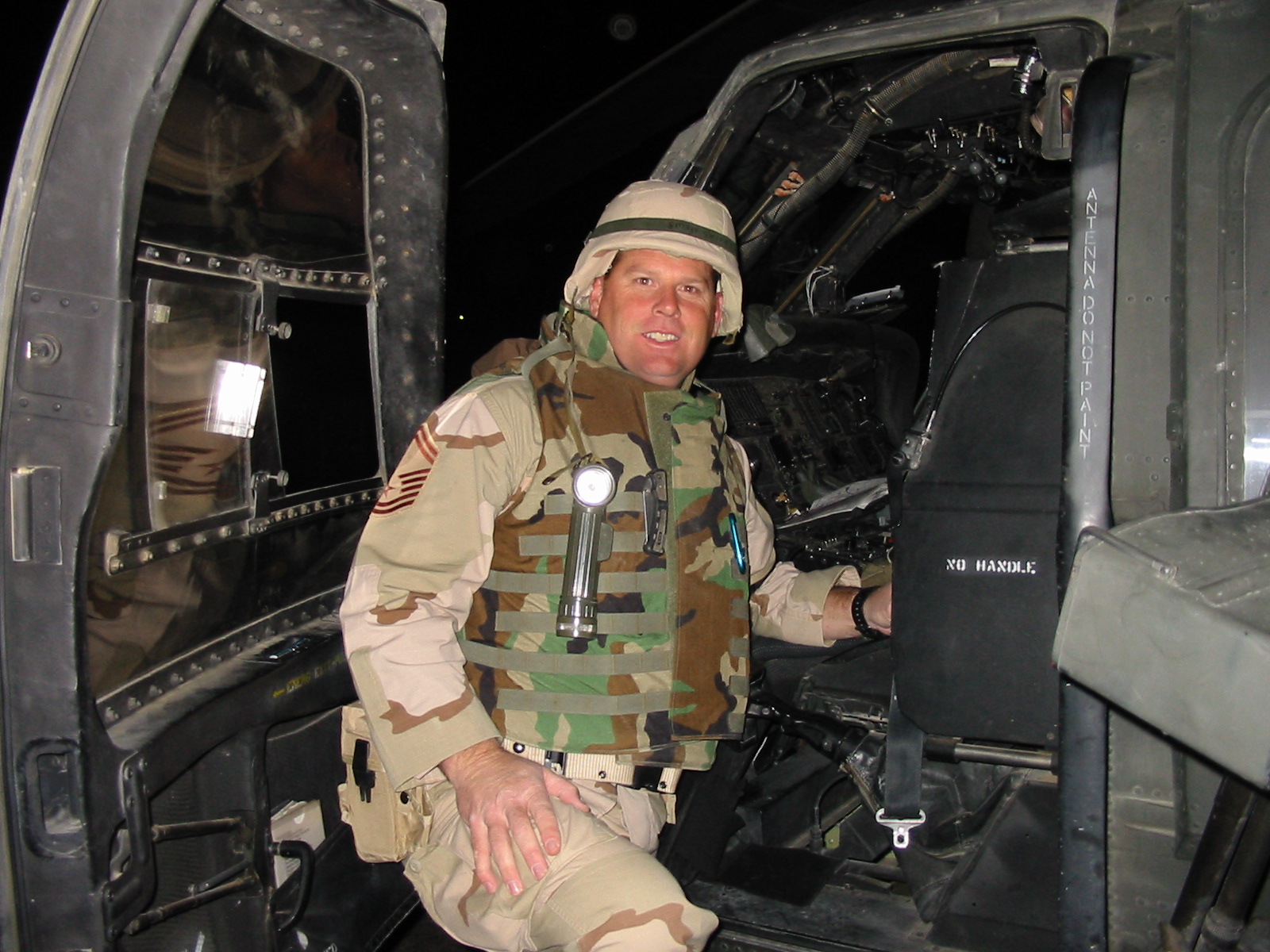 Tony Smith in front of Blackhawk Helicopter
Tony Smith, graduate of Beavercreek Class of '79, served the United States in Iraq. Tony was unable to make the reunion. As of early July '04, Tony has returned to the United States. On this page are photos of Tony while he was stationed overseas.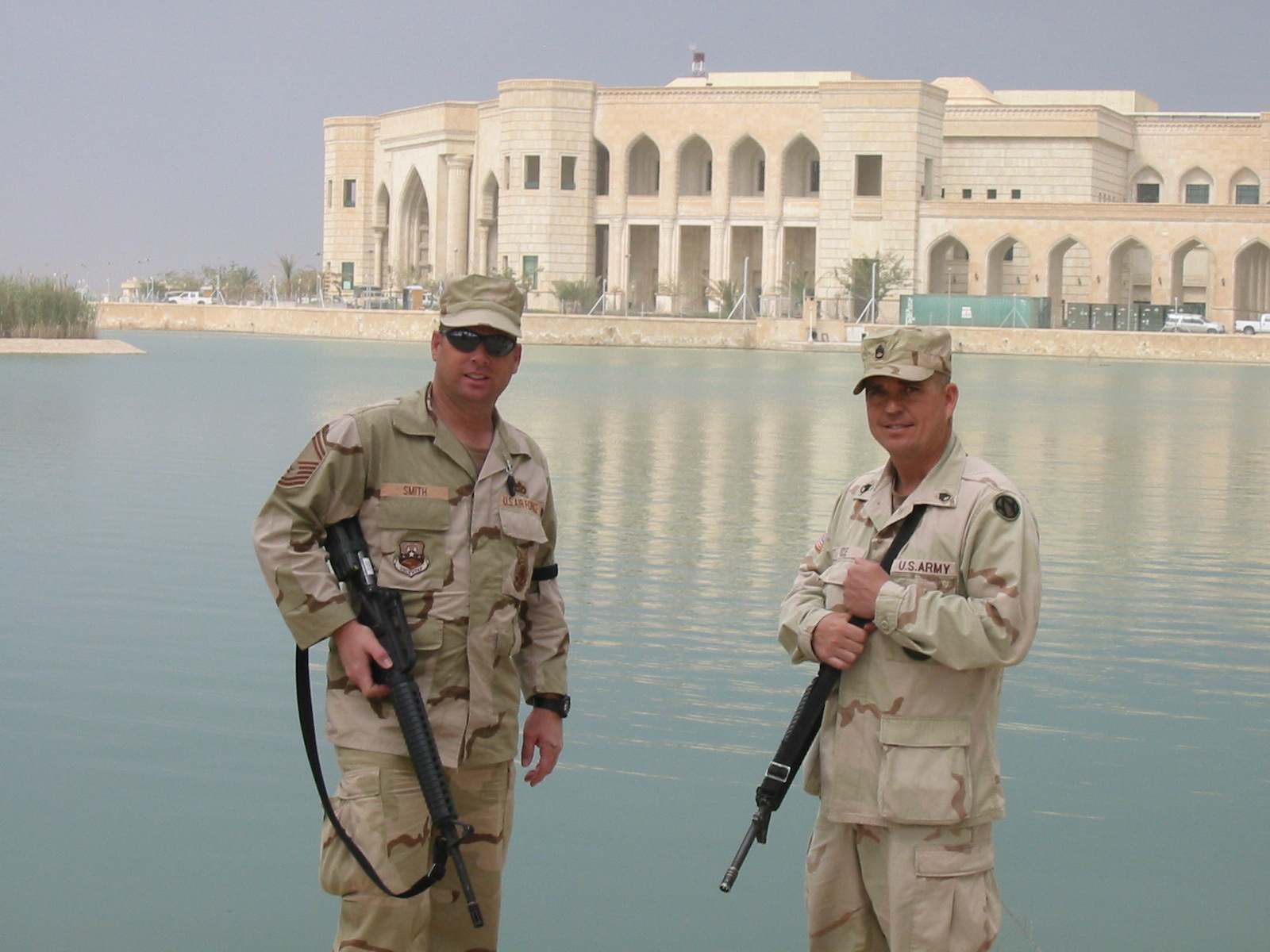 Tony in front of one of the water palaces